Vancouver Rents Soar in a Single Year, Topping Nation
Need more incentive to buy a home? Check out the latest rental price data
If ever there was a good reason to try to get into home ownership, the latest rental price data from PadMapper is surely it.
Vancouver's rents have soared in the past year, from high to astronomical, with one-bedroom units now going for an average rent of $1,990, according to the rental website's monthly price survey for August.
That's 13.7% higher than one year ago, and the highest in the nation – see PadMapper's chart below.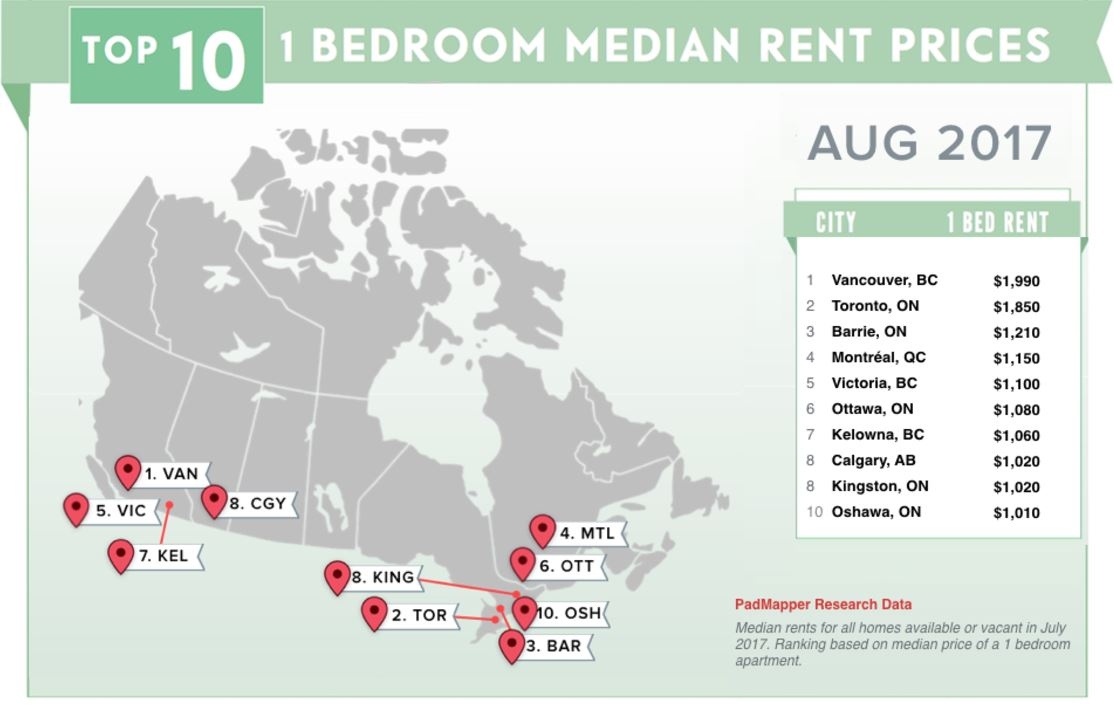 However, Vancouver's current average one-bedroom rent is not as high as it was in July, dropping from $2,090 to $1,990, reports the rental website.
Average rent for two-bedroom units in Vancouver, which were already extremely expensive due to their scarcity, rose 3.2% year over year to $3,200 a month, a 0.9% decline from July.
As PadMapper's price data is based on current rental listings on its website, monthly declines in advertised rates could be due to changes in seasonal demand, rather than necessarily a downward trend.
Rents Across Canada
Toronto was the next most expensive city for renting in Canada, with one-bedroom rents rising 8.8% in the past year, now averaging $1,850. Two-bedroom units average $2,450, up 14% year over year.
For the first time, PadMapper's monthly survey of rental rates found that the average price for a one-bedroom apartment in Canada's 10 most expensive cities exceeded $1,000 a month.

The only cities in the top 10 priciest chart to see rents fall year-over-year were Calgary and Oshawa.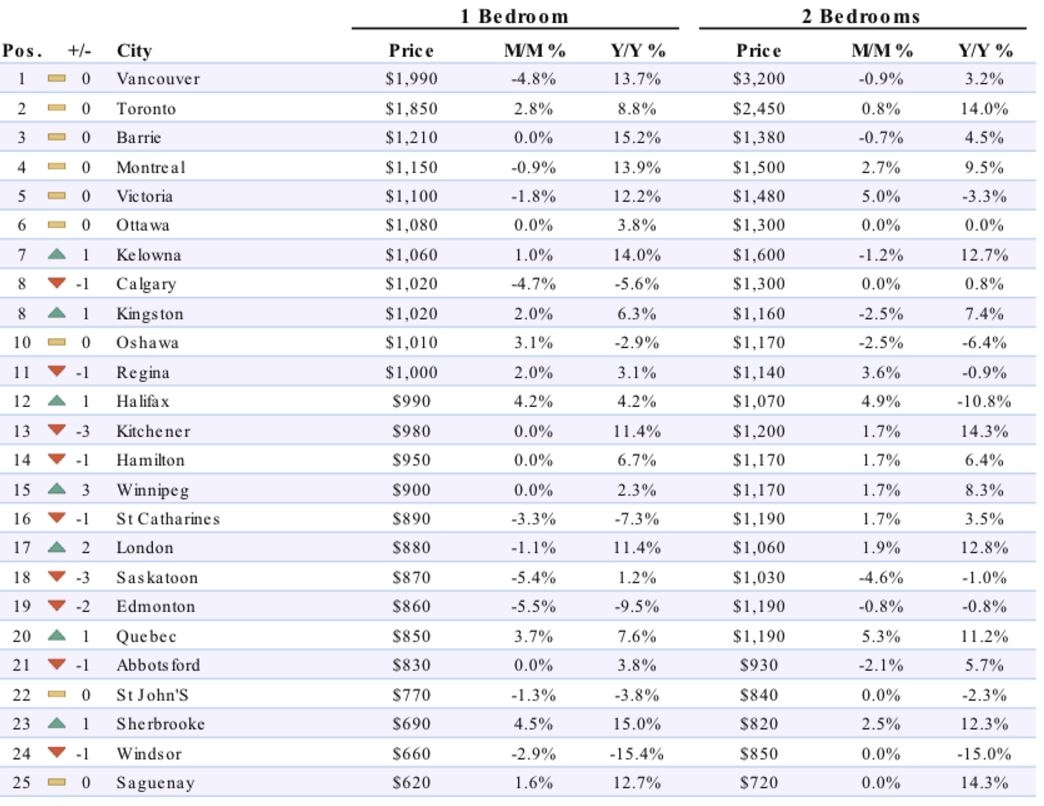 Information obtained from Rew.ca and Joannah Connolly