B.C. TAX DEADLINE AND PENALTIES FOR 2020
All residential property owners in the designated taxable regions must complete an annual declaration for the speculation and vacancy tax. Where there are multiple owners of a home, each owner must complete a declaration. For example, if you own a home with your spouse or relative, both you and your spouse or relative must complete a declaration.
Speculation and vacancy tax letters will be mailed Jan 20 through Feb 14, 2020.
Jan 20, 2020 – declaration period opens
Mar 31, 2020 – declaration due
Apr-May 2020 – most tax notices mailed
Jul 2, 2020 – tax payment due
The deadline to complete your declaration is March 31.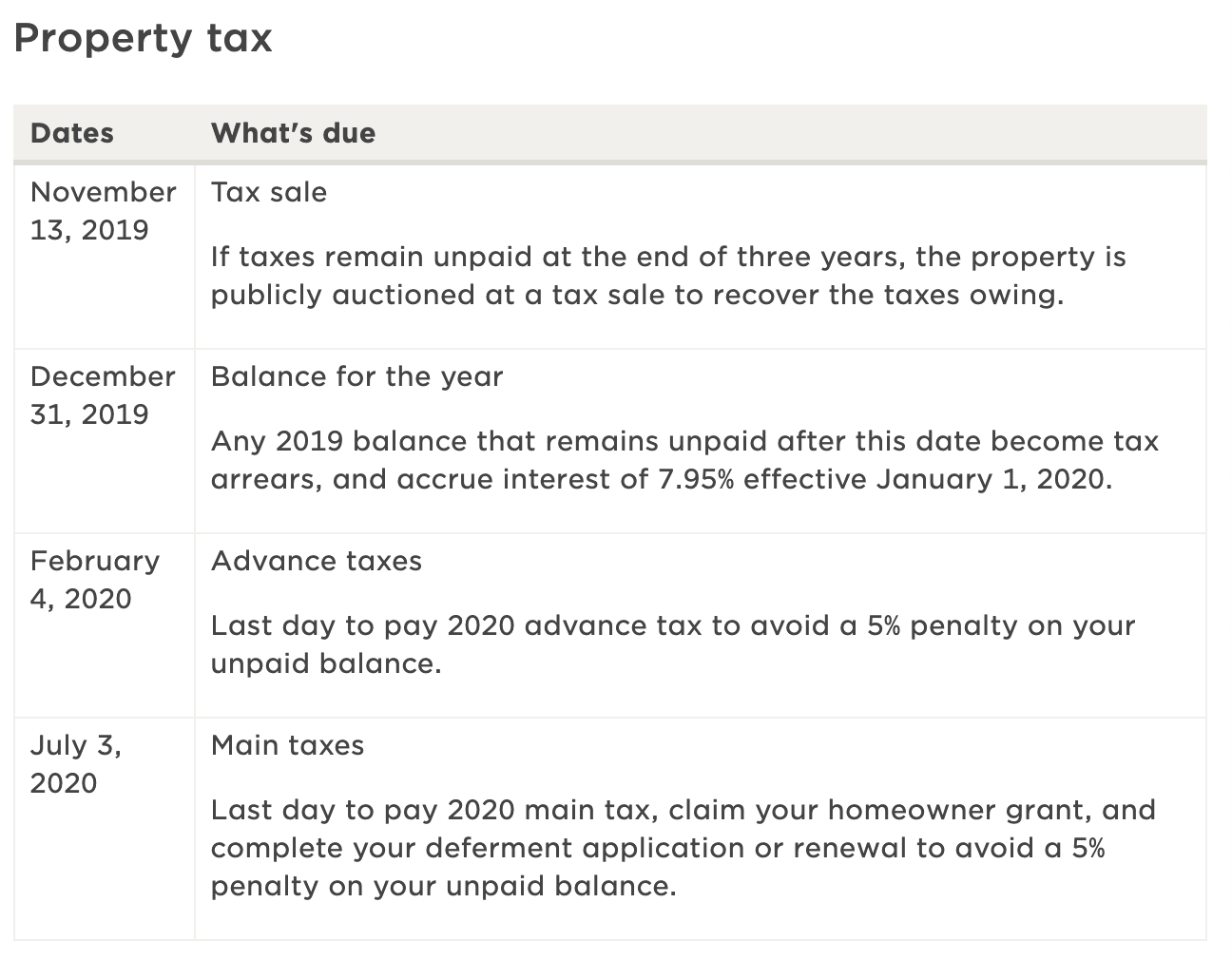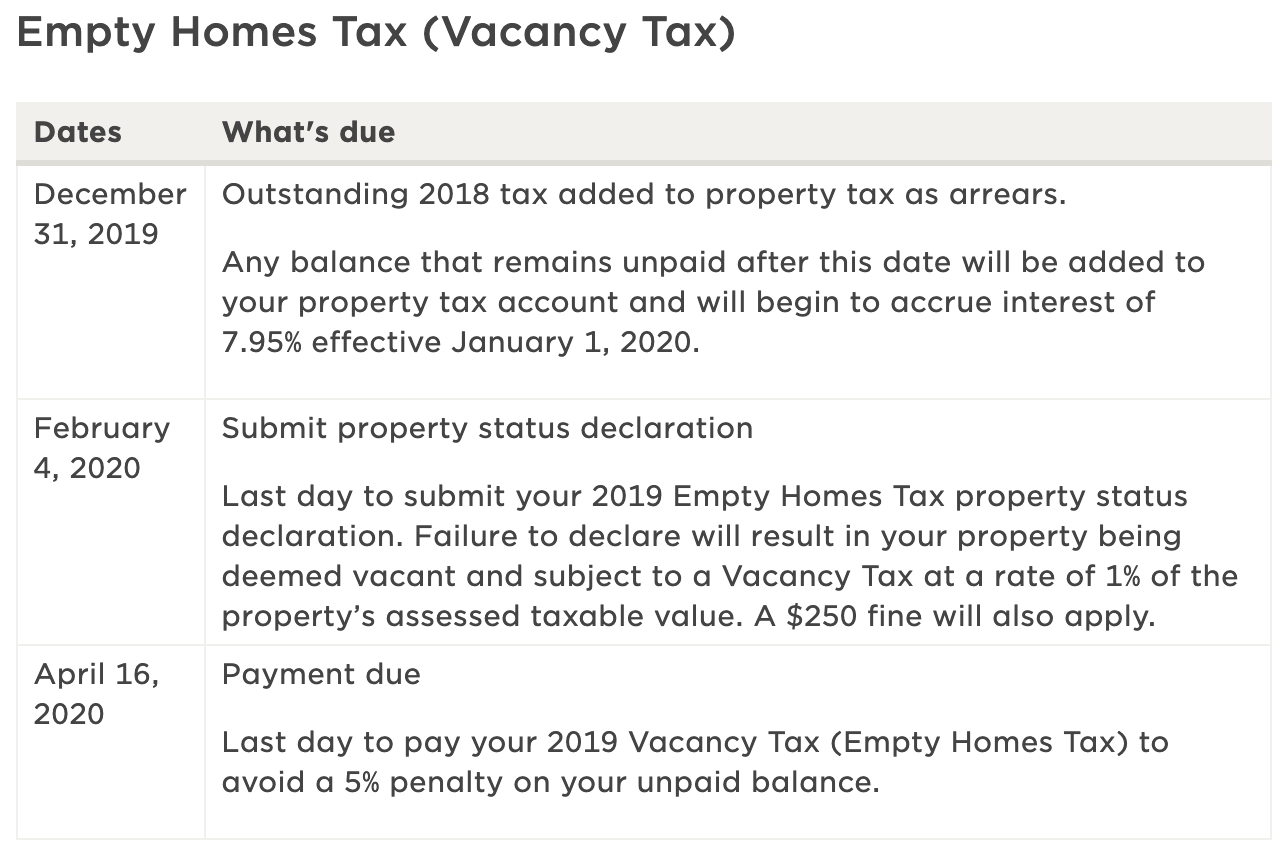 If you have any questions about the speculation and vacancy tax. Please contact the BC government below.

Toll-Free: 1 833 554-2323
(Outside North America) Office: 1 604 660-2421
Email: [email protected]